| | |
| --- | --- |
| Date: | 2006-04-12 23:20 |
| Subject: | NO Title |
| Security: | Public |
No title!!!!

Ok, since last update there hasn't been a whole lot going on. I've been working a bit, so my playtime has been cut down by quite a bit (probably a good thing). We did another dynamis-xarcabard, but unfortunately nothing like the previous run. We ended up with a grand total of 1 AF - Samurai(Zypher). Also did some KS99 Chevlnik runs. Got decent drops, our loot system was orb holder picks 1 item, rest of ppl split the rest of drops. Haven't gotten the money from it yet, but it'll probably be 1.5-2m, a nice little bonus. Got a few kreigsbells, a shinsoku, some b.hides, ect... No Unsho tho :(

Haven't been camping any kings cause they've been out of our time. We did do dynamis today (windy), and it was a pretty bad run. 4 AFs dropped - NIN(Yurameshi), SAM(Dubhe), DRK(Mizrahi freelot), THF(Killerme!!):

All right, got my 3rd piece of AF (BLM gloves and THF gloves were first two), too bad its complete shit tho. The only thing its good for is looking like a smurf: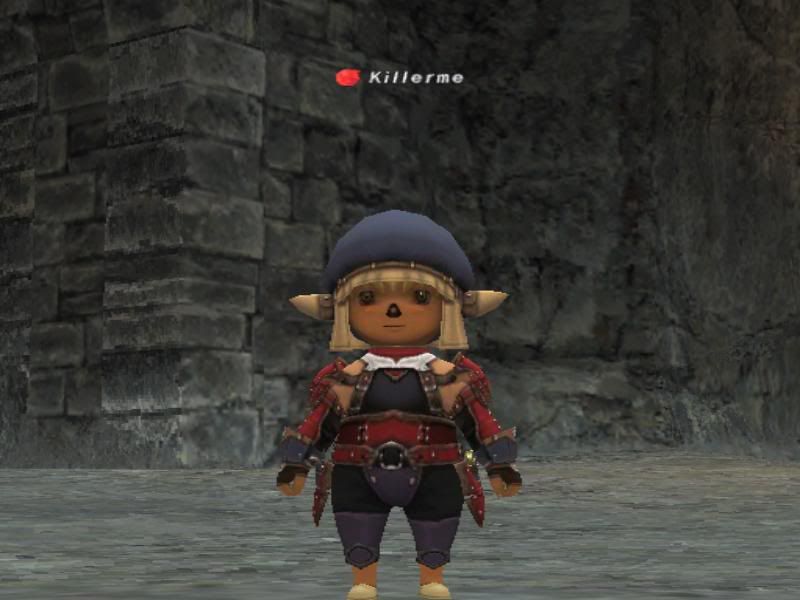 I decided to try my luck with some amemet mantles, went 0/5 on HQ which hurt, especially because I went 0/5 a few days ago as well. After losing some money I tried some synths and managed to make a pair of Ogre Gloves+1. /cheer
OMFG HQ
But those were nothing compared to what I just made 20mins before this entry. I was camping Kreutzet when a LS mate said megalo was up. I warped out to lufaise asap, but by the time i got there it was too late. He was about to die and had to team up w/ someone else. They killed but didn't get anything. Kinda pissed off I went back to tav. I decided to try my hand at another synth: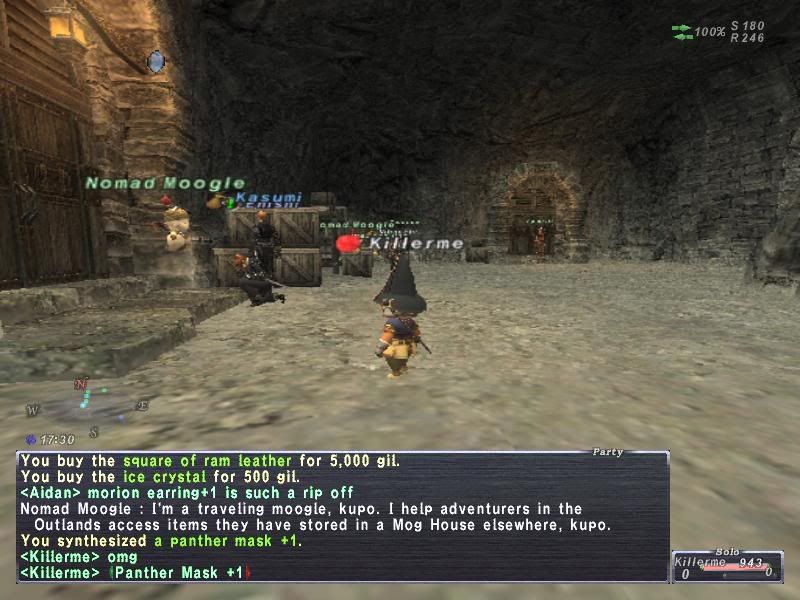 OMFG. 1/AHellOfALot on that synth. The HQ is worth 10mil. I haven't decided if I want to sell it yet or not, but I most likely will because 3% haste isn't worth 10mil, especially when NQ is 2% haste for 50k, and I have O.hat for that slot anyway. Here's me pimping it tho:
Chao!
10 comments
|
post a comment
---